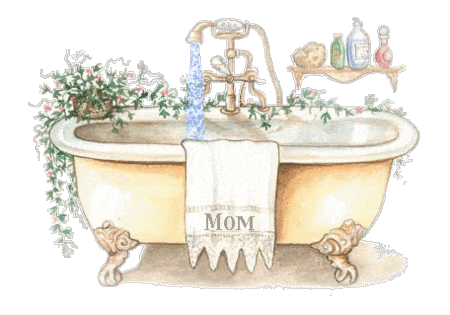 Washing your body with commercial products can remove the protective oils from your skin. Vegetable based soap, with emollient ingredients like glycerine,shea,or cocoa butter, is the purest choice for cleansing. Organic essential oils can be added to bath water but skin type should be considered before choosing the fragrance :
~ Normal ~ jasmine, neroli, patchouli, & ylang ylang
~ Sensitive ~ German chamomile, lavender, or geranium
~ Oily ~ Lemon, orange, cypress, & bergamot
~ Dry ~ clary sage, German chamomile, myrrh, or lavender
After bathing, apply a small amount of natural oil to nourish and protect skin. Almond, jojoba, and cocoa butter are suitable for all skin types. Young skin is partial to coconut,apricot kernel, and olive oils, while mature complexions will benefit from argan, avocado, and evening primrose oils.
Use products that are free from synthetic additives that can be toxic. Some ingredients to avoid are parabens, sulfates, silicones, color, and parfum.